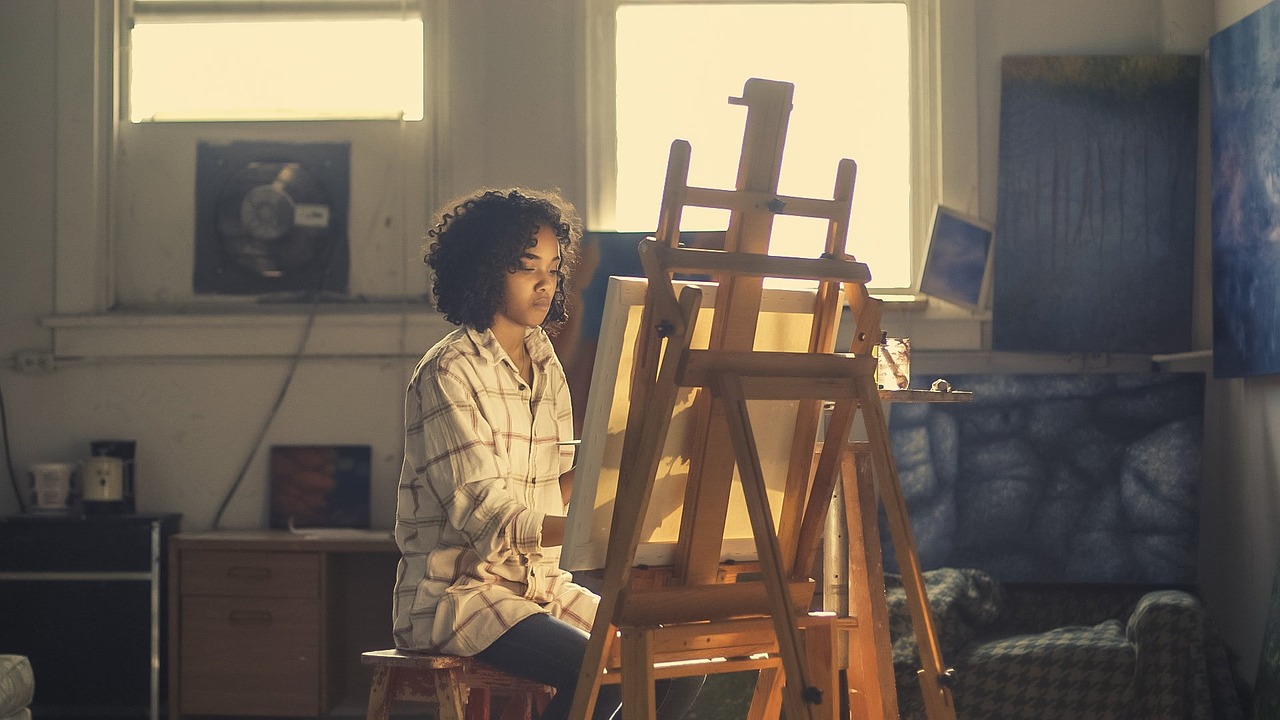 Committing yourself to your craft is a wonderful and brave thing, which may eventually allow you to make money doing what you love. However, it is a famously unreliable career choice, and the stereotype of the "struggling artist" exists for a reason.
What most crafters need is a reliable source of income that can support them until they start making money from their art, but there are a few problems with this. A full-time job does not leave enough time to create, while traditional part-time work like waiting tables and bartending usually offer little flexibility in terms of shifts.
Luckily, with the emergence of the gig economy, there is a huge range of profitable and flexible side gigs you can take up for money without sacrificing your creative time. Here is how to set your side gig up and support yourself toward your dream career.
Maximise Your Art Revenues
Before you go looking for a side gig, it is worth thinking about how you are monetizing your creative skills. There are plenty of ways that artists can make some extra money outside of the traditional commission system, so take some time to look into the following options.
Creating a

Patreon

account, where people can support you with monthly donations in return for artwork and perks.

If you have digital art skills, you can sell these to companies looking for logos and other design work through freelance platforms like

99Designs

.
Find Your Other Skills
Once you have explored all the ways your craft could bring in more money, it's time to focus on your other skills. Before you throw your hands up in the air exclaiming "I don't have any," you may need to think outside the box.
Have you ever had a pet? Dog-walkers often make a livable wage working just a handful of days during the week. Though the rates will, of course, vary depending upon location, there is money to be made by making new dog friends. Dog sitting and dog boarding can also be profitable gigs, as well as similar work with other pets.
If you were particularly good at a subject in school, you can pick up tutoring, and you will be able to charge more if you have a degree. If you are a decent cyclist, you can get into cycle courier and delivery work. If you have a spare room, you can put it up for rent on Airbnb.
Setting Yourself Up
Whatever you choose to turn into a side gig, take some time to set yourself up properly. The time and effort you invest at this stage are essential for attracting clients and helping your side gig run smoothly. This will reduce the amount of time you have to spend on it on a regular basis, freeing your schedule up for crafting. This process includes:
Choosing a platform

: In today's world, there is an online platform to help you deliver any service. These can help you find clients but are extremely competitive and, of course, will take a cut of the pay. Have a look at the different platforms available for your service, and decide which work for you. You could also choose to avoid them entirely, especially if you already have a few prospective clients in mind.

Setting Up a Profile

: If you choose to go with a platform, take some time to set up an interesting, compelling, and attractive profile on it. Use high-quality pictures, and try to inject some personality into your writing.

Making a Website

: In this day and age, a personal website promoting your service is essential. Domains and hosting can be bought for relatively cheap, and

web builders

make the process extremely straightforward.
It is now easier than ever to work a side gig, which is great news for crafters who need an income boost. With just a little bit of effort and time investment, you can set up a brand new source of revenue that supports your artistic goals while giving you enough time to create your best work.
Photo via Pixabay